[kc_row cols_gap="{`kc-css`:{}}" use_container="yes" force="__empty__" css_custom="{`kc-css`:{`any`:{`background`:{`background|`:`eyJjb2xvciI6InRyYW5zcGFyZW50IiwibGluZWFyR3JhZGllbnQiOlsiIl0sImltYWdlIjoibm9uZSIsInBvc2l0aW9uIjoiMCUgMCUiLCJzaXplIjoiYXV0byIsInJlcGVhdCI6InJlcGVhdCIsImF0dGFjaG1lbnQiOiJzY3JvbGwiLCJhZHZhbmNlZCI6MH0=`}}}}" _id="732177″][kc_column width="12/12″ video_mute="no" _id="57415″][kc_spacing height="85px" _id="516851″][kc_row_inner column_align="middle" video_mute="no" _id="472097″][kc_column_inner width="100%" _id="279241″ css_custom="{`kc-css`:{`any`:{`box`:{`margin|`:`inherit inherit 30px inherit`}}}}"]
Services
Provide exclusive services
__empty__
__empty__
__empty__
[/kc_column_inner][/kc_row_inner][kc_row_inner column_align="middle" video_mute="no" _id="749882″][kc_column_inner width="33.33%" _id="877717″ css_custom="{`kc-css`:{`any`:{`box`:{`margin|`:`inherit inherit 30px inherit`}}}}"][kc_flip_box show_icon="yes" icon="et-megaphone" title="Marketing Strategy" description="IFBvcmVtIGFzdW0gbW9sb3Igc2l0IGFtZXQsIGNvbnNlY3RldHVyIGFkaXBpc2NpbmcgZG8gbWl1c21vZCB0ZW1wb3Iu" b_show_icon="__empty__" b_title="Marketing Strategy" b_description="IFBvcmVtIGFzdW0gbW9sb3Igc2l0IGFtZXQsIGNvbnNlY3RldHVyIGFkaXBpc2NpbmcgZG8gbWl1c21vZCB0ZW1wb3Iu" _id="816752″ direction="horizontal" css_custom_front="{`kc-css`:{`any`:{`icon`:{`color|.front i`:`#0c5adb`,`font-size|.front i`:`40px`,`margin|.front i`:`4px inherit inherit inherit`},`title`:{`font-family|.front h3`:`Muli`,`font-size|.front h3`:`23px`,`font-weight|.front h3`:`700`,`text-transform|.front h3`:`capitalize`,`margin|.front h3`:`15px inherit 10px inherit`},`desc`:{`font-family|.front p`:`Muli`},`boxes`:{`background|.front`:`eyJjb2xvciI6InJnYmEoMjU1LCAyNTUsIDI1NSwgMCkiLCJsaW5lYXJHcmFkaWVudCI6WyIiXSwiaW1hZ2UiOiJub25lIiwicG9zaXRpb24iOiIwJSAwJSIsInNpemUiOiJhdXRvIiwicmVwZWF0IjoicmVwZWF0IiwiYXR0YWNobWVudCI6InNjcm9sbCIsImFkdmFuY2VkIjowfQ==`,`border|.front`:`1px solid #0c5adb`,`border-radius|.front`:`7px 7px 7px 7px`}}}}" css_custom_back="{`kc-css`:{`any`:{`icon`:{`color|.back i`:`#ffffff`},`title`:{`color|.back h3`:`#ffffff`,`font-family|.back h3`:`Muli`,`font-size|.back h3`:`23px`,`font-weight|.back h3`:`700`,`text-transform|.back h3`:`capitalize`},`desc`:{`color|.back p`:`#ffffff`,`font-family|.back p`:`Muli`,`margin|.back p`:`inherit inherit 30px inherit`},`button`:{`font-family|.flipper .back a.button`:`Open Sans`,`font-size|.flipper .back a.button`:`15px`,`text-transform|.flipper .back a.button`:`capitalize`,`color|.flipper .back a.button`:`#00247e`,`background-color|.flipper .back a.button`:`#ffffff`,`color|.flipper .back a.button:hover`:`rgba(255, 255, 255, 1)`,`background-color|.flipper .back a.button:hover`:`#00247e`,`border-radius|.flipper .back a.button`:`5px 5px 5px 5px`,`padding|.flipper .back a.button`:`8px 25px 8px 25px`},`boxes`:{`background|.back`:`eyJjb2xvciI6IiMwYzVhZGIiLCJsaW5lYXJHcmFkaWVudCI6WyJyZ2JhKDEyLCA5MCwgMjE5LCAwLjkyKSJdLCJpbWFnZSI6IiVTSVRFX1VSTCUvd3AtYWRtaW4vYWRtaW4tYWpheC5waHA/YWN0aW9uPWtjX2dldF90aHVtYm4mdHlwZT1maWx0ZXJfdXJsJmlkPSUyRndwLWNvbnRlbnQlMkZ1cGxvYWRzJTJGMjAxOSUyRjEwJTJGZ2EtMDMuanBnIiwicG9zaXRpb24iOiJjZW50ZXIgY2VudGVyIiwic2l6ZSI6ImNvdmVyIiwicmVwZWF0Ijoibm8tcmVwZWF0IiwiYXR0YWNobWVudCI6InNjcm9sbCIsImFkdmFuY2VkIjoxfQ==`,`border|.back`:`1px solid #0c5adb`,`border-radius|.back`:`7px 7px 7px 7px`,`padding|.back`:`11px inherit inherit inherit`}}}}" b_show_button="yes" b_text_on_button="Read more"][/kc_column_inner][kc_column_inner width="33.33%" _id="612966″ css_custom="{`kc-css`:{`any`:{`box`:{`margin|`:`inherit inherit 30px inherit`}}}}"][kc_flip_box show_icon="yes" icon="sl-cup" title="Interior Design" description="IFBvcmVtIGFzdW0gbW9sb3Igc2l0IGFtZXQsIGNvbnNlY3RldHVyIGFkaXBpc2NpbmcgZG8gbWl1c21vZCB0ZW1wb3Iu" b_show_icon="__empty__" b_title="Interior Design" b_description="IFBvcmVtIGFzdW0gbW9sb3Igc2l0IGFtZXQsIGNvbnNlY3RldHVyIGFkaXBpc2NpbmcgZG8gbWl1c21vZCB0ZW1wb3Iu" _id="533101″ direction="horizontal" css_custom_front="{`kc-css`:{`any`:{`icon`:{`color|.front i`:`#0c5adb`,`font-size|.front i`:`40px`,`margin|.front i`:`4px inherit inherit inherit`},`title`:{`font-family|.front h3`:`Muli`,`font-size|.front h3`:`23px`,`font-weight|.front h3`:`700`,`text-transform|.front h3`:`capitalize`,`margin|.front h3`:`15px inherit 10px inherit`},`desc`:{`font-family|.front p`:`Muli`},`boxes`:{`background|.front`:`eyJjb2xvciI6InJnYmEoMjU1LCAyNTUsIDI1NSwgMCkiLCJsaW5lYXJHcmFkaWVudCI6WyIiXSwiaW1hZ2UiOiJub25lIiwicG9zaXRpb24iOiIwJSAwJSIsInNpemUiOiJhdXRvIiwicmVwZWF0IjoicmVwZWF0IiwiYXR0YWNobWVudCI6InNjcm9sbCIsImFkdmFuY2VkIjowfQ==`,`border|.front`:`1px solid #0c5adb`,`border-radius|.front`:`7px 7px 7px 7px`}}}}" css_custom_back="{`kc-css`:{`any`:{`icon`:{`color|.back i`:`#ffffff`},`title`:{`color|.back h3`:`#ffffff`,`font-family|.back h3`:`Muli`,`font-size|.back h3`:`23px`,`font-weight|.back h3`:`700`,`text-transform|.back h3`:`capitalize`},`desc`:{`color|.back p`:`#ffffff`,`font-family|.back p`:`Muli`,`margin|.back p`:`inherit inherit 30px inherit`},`button`:{`font-family|.flipper .back a.button`:`Open Sans`,`font-size|.flipper .back a.button`:`15px`,`text-transform|.flipper .back a.button`:`capitalize`,`color|.flipper .back a.button`:`#00247e`,`background-color|.flipper .back a.button`:`#ffffff`,`color|.flipper .back a.button:hover`:`#ffffff`,`background-color|.flipper .back a.button:hover`:`#00247e`,`border-radius|.flipper .back a.button`:`5px 5px 5px 5px`,`padding|.flipper .back a.button`:`8px 25px 8px 25px`},`boxes`:{`background|.back`:`eyJjb2xvciI6IiMwYzVhZGIiLCJsaW5lYXJHcmFkaWVudCI6WyJyZ2JhKDEyLCA5MCwgMjE5LCAwLjkyKSJdLCJpbWFnZSI6IiVTSVRFX1VSTCUvd3AtYWRtaW4vYWRtaW4tYWpheC5waHA/YWN0aW9uPWtjX2dldF90aHVtYm4mdHlwZT1maWx0ZXJfdXJsJmlkPSUyRndwLWNvbnRlbnQlMkZ1cGxvYWRzJTJGMjAxOSUyRjEwJTJGZmVhdHVyNC0zNzB4MjkwLmpwZyIsInBvc2l0aW9uIjoiY2VudGVyIGNlbnRlciIsInNpemUiOiJjb3ZlciIsInJlcGVhdCI6Im5vLXJlcGVhdCIsImF0dGFjaG1lbnQiOiJzY3JvbGwiLCJhZHZhbmNlZCI6MX0=`,`border|.back`:`1px solid #0c5adb`,`border-radius|.back`:`7px 7px 7px 7px`,`padding|.back`:`11px inherit inherit inherit`}}}}" b_show_button="yes" b_text_on_button="Read more"][/kc_column_inner][kc_column_inner width="33.33%" _id="227033″ css_custom="{`kc-css`:{`767`:{`box`:{`display|`:`block`}},`999`:{`box`:{`display|`:`none`}},`any`:{`box`:{`margin|`:`inherit inherit 30px inherit`}}}}" col_in_class="third_block"][kc_flip_box show_icon="yes" icon="sl-size-fullscreen" title="Digital Services" description="IFBvcmVtIGFzdW0gbW9sb3Igc2l0IGFtZXQsIGNvbnNlY3RldHVyIGFkaXBpc2NpbmcgZG8gbWl1c21vZCB0ZW1wb3Iu" b_show_icon="__empty__" b_title="Digital Services" b_description="IFBvcmVtIGFzdW0gbW9sb3Igc2l0IGFtZXQsIGNvbnNlY3RldHVyIGFkaXBpc2NpbmcgZG8gbWl1c21vZCB0ZW1wb3Iu" _id="616796″ direction="horizontal" css_custom_front="{`kc-css`:{`any`:{`icon`:{`color|.front i`:`#0c5adb`,`font-size|.front i`:`40px`,`margin|.front i`:`4px inherit inherit inherit`},`title`:{`font-family|.front h3`:`Muli`,`font-size|.front h3`:`23px`,`font-weight|.front h3`:`700`,`text-transform|.front h3`:`capitalize`,`margin|.front h3`:`15px inherit 10px inherit`},`desc`:{`font-family|.front p`:`Muli`},`boxes`:{`background|.front`:`eyJjb2xvciI6InJnYmEoMjU1LCAyNTUsIDI1NSwgMCkiLCJsaW5lYXJHcmFkaWVudCI6WyIiXSwiaW1hZ2UiOiJub25lIiwicG9zaXRpb24iOiIwJSAwJSIsInNpemUiOiJhdXRvIiwicmVwZWF0IjoicmVwZWF0IiwiYXR0YWNobWVudCI6InNjcm9sbCIsImFkdmFuY2VkIjowfQ==`,`border|.front`:`1px solid #0c5adb`,`border-radius|.front`:`7px 7px 7px 7px`}}}}" css_custom_back="{`kc-css`:{`any`:{`icon`:{`color|.back i`:`#ffffff`},`title`:{`color|.back h3`:`#ffffff`,`font-family|.back h3`:`Muli`,`font-size|.back h3`:`23px`,`font-weight|.back h3`:`700`,`text-transform|.back h3`:`capitalize`},`desc`:{`color|.back p`:`#ffffff`,`font-family|.back p`:`Muli`,`margin|.back p`:`inherit inherit 30px inherit`},`button`:{`font-family|.flipper .back a.button`:`Open Sans`,`font-size|.flipper .back a.button`:`15px`,`text-transform|.flipper .back a.button`:`capitalize`,`color|.flipper .back a.button`:`rgba(0, 36, 126, 1)`,`background-color|.flipper .back a.button`:`#ffffff`,`color|.flipper .back a.button:hover`:`#ffffff`,`background-color|.flipper .back a.button:hover`:`#00247e`,`border-radius|.flipper .back a.button`:`5px 5px 5px 5px`,`padding|.flipper .back a.button`:`8px 25px 8px 25px`},`boxes`:{`background|.back`:`eyJjb2xvciI6IiMwYzVhZGIiLCJsaW5lYXJHcmFkaWVudCI6WyJyZ2JhKDEyLCA5MCwgMjE5LCAwLjkyKSJdLCJpbWFnZSI6IiVTSVRFX1VSTCUvd3AtYWRtaW4vYWRtaW4tYWpheC5waHA/YWN0aW9uPWtjX2dldF90aHVtYm4mdHlwZT1maWx0ZXJfdXJsJmlkPSUyRndwLWNvbnRlbnQlMkZ1cGxvYWRzJTJGMjAxOSUyRjEwJTJGZmVhdHVyZTMuanBnIiwicG9zaXRpb24iOiJjZW50ZXIgY2VudGVyIiwic2l6ZSI6ImNvdmVyIiwicmVwZWF0Ijoibm8tcmVwZWF0IiwiYXR0YWNobWVudCI6InNjcm9sbCIsImFkdmFuY2VkIjoxfQ==`,`border|.back`:`1px solid #0c5adb`,`border-radius|.back`:`7px 7px 7px 7px`,`padding|.back`:`11px inherit inherit inherit`}}}}" b_show_button="yes" b_text_on_button="Read more"][/kc_column_inner][/kc_row_inner][kc_row_inner column_align="middle" video_mute="no" _id="275339″][kc_column_inner width="33.33%" _id="864376″ css_custom="{`kc-css`:{`any`:{`box`:{`margin|`:`inherit inherit 30px inherit`}}}}"][kc_flip_box show_icon="yes" icon="sl-briefcase" title="Product Selling " description="IFBvcmVtIGFzdW0gbW9sb3Igc2l0IGFtZXQsIGNvbnNlY3RldHVyIGFkaXBpc2NpbmcgZG8gbWl1c21vZCB0ZW1wb3Iu" b_show_icon="__empty__" b_title="Product Selling " b_description="IFBvcmVtIGFzdW0gbW9sb3Igc2l0IGFtZXQsIGNvbnNlY3RldHVyIGFkaXBpc2NpbmcgZG8gbWl1c21vZCB0ZW1wb3Iu" _id="905570″ direction="vertical" css_custom_front="{`kc-css`:{`any`:{`icon`:{`color|.front i`:`#0c5adb`,`font-size|.front i`:`40px`,`margin|.front i`:`4px inherit inherit inherit`},`title`:{`font-family|.front h3`:`Muli`,`font-size|.front h3`:`23px`,`font-weight|.front h3`:`700`,`text-transform|.front h3`:`capitalize`,`margin|.front h3`:`15px inherit 10px inherit`},`desc`:{`font-family|.front p`:`Muli`},`boxes`:{`background|.front`:`eyJjb2xvciI6InJnYmEoMjU1LCAyNTUsIDI1NSwgMCkiLCJsaW5lYXJHcmFkaWVudCI6WyIiXSwiaW1hZ2UiOiJub25lIiwicG9zaXRpb24iOiIwJSAwJSIsInNpemUiOiJhdXRvIiwicmVwZWF0IjoicmVwZWF0IiwiYXR0YWNobWVudCI6InNjcm9sbCIsImFkdmFuY2VkIjowfQ==`,`border|.front`:`1px solid #0c5adb`,`border-radius|.front`:`7px 7px 7px 7px`}}}}" css_custom_back="{`kc-css`:{`any`:{`icon`:{`color|.back i`:`#ffffff`},`title`:{`color|.back h3`:`#ffffff`,`font-family|.back h3`:`Muli`,`font-size|.back h3`:`23px`,`font-weight|.back h3`:`700`,`text-transform|.back h3`:`capitalize`},`desc`:{`color|.back p`:`#ffffff`,`font-family|.back p`:`Muli`,`margin|.back p`:`inherit inherit 30px inherit`},`button`:{`font-family|.flipper .back a.button`:`Open Sans`,`font-size|.flipper .back a.button`:`15px`,`text-transform|.flipper .back a.button`:`capitalize`,`color|.flipper .back a.button`:`#00247e`,`background-color|.flipper .back a.button`:`#ffffff`,`color|.flipper .back a.button:hover`:`rgba(255, 255, 255, 1)`,`background-color|.flipper .back a.button:hover`:`#00247e`,`border-radius|.flipper .back a.button`:`5px 5px 5px 5px`,`padding|.flipper .back a.button`:`8px 25px 8px 25px`},`boxes`:{`background|.back`:`eyJjb2xvciI6IiMwYzVhZGIiLCJsaW5lYXJHcmFkaWVudCI6WyJyZ2JhKDEyLCA5MCwgMjE5LCAwLjkyKSJdLCJpbWFnZSI6IiVTSVRFX1VSTCUvd3AtYWRtaW4vYWRtaW4tYWpheC5waHA/YWN0aW9uPWtjX2dldF90aHVtYm4mdHlwZT1maWx0ZXJfdXJsJmlkPSUyRndwLWNvbnRlbnQlMkZ1cGxvYWRzJTJGMjAxOSUyRjEwJTJGZ2EtMDMuanBnIiwicG9zaXRpb24iOiJjZW50ZXIgY2VudGVyIiwic2l6ZSI6ImNvdmVyIiwicmVwZWF0Ijoibm8tcmVwZWF0IiwiYXR0YWNobWVudCI6InNjcm9sbCIsImFkdmFuY2VkIjoxfQ==`,`border|.back`:`1px solid #0c5adb`,`border-radius|.back`:`7px 7px 7px 7px`,`padding|.back`:`11px inherit inherit inherit`}}}}" b_show_button="yes" b_text_on_button="Read more"][/kc_column_inner][kc_column_inner width="33.33%" _id="240471″ css_custom="{`kc-css`:{`any`:{`box`:{`margin|`:`inherit inherit 30px inherit`}}}}"][kc_flip_box show_icon="yes" icon="sl-pencil" title="Product Design" description="IFBvcmVtIGFzdW0gbW9sb3Igc2l0IGFtZXQsIGNvbnNlY3RldHVyIGFkaXBpc2NpbmcgZG8gbWl1c21vZCB0ZW1wb3Iu" b_show_icon="__empty__" b_title="Product Design" b_description="IFBvcmVtIGFzdW0gbW9sb3Igc2l0IGFtZXQsIGNvbnNlY3RldHVyIGFkaXBpc2NpbmcgZG8gbWl1c21vZCB0ZW1wb3Iu" _id="160147″ direction="vertical" css_custom_front="{`kc-css`:{`any`:{`icon`:{`color|.front i`:`#0c5adb`,`font-size|.front i`:`40px`,`margin|.front i`:`4px inherit inherit inherit`},`title`:{`font-family|.front h3`:`Muli`,`font-size|.front h3`:`23px`,`font-weight|.front h3`:`700`,`text-transform|.front h3`:`capitalize`,`margin|.front h3`:`15px inherit 10px inherit`},`desc`:{`font-family|.front p`:`Muli`},`boxes`:{`background|.front`:`eyJjb2xvciI6InJnYmEoMjU1LCAyNTUsIDI1NSwgMCkiLCJsaW5lYXJHcmFkaWVudCI6WyIiXSwiaW1hZ2UiOiJub25lIiwicG9zaXRpb24iOiIwJSAwJSIsInNpemUiOiJhdXRvIiwicmVwZWF0IjoicmVwZWF0IiwiYXR0YWNobWVudCI6InNjcm9sbCIsImFkdmFuY2VkIjowfQ==`,`border|.front`:`1px solid #0c5adb`,`border-radius|.front`:`7px 7px 7px 7px`}}}}" css_custom_back="{`kc-css`:{`any`:{`icon`:{`color|.back i`:`#ffffff`},`title`:{`color|.back h3`:`#ffffff`,`font-family|.back h3`:`Muli`,`font-size|.back h3`:`23px`,`font-weight|.back h3`:`700`,`text-transform|.back h3`:`capitalize`},`desc`:{`color|.back p`:`#ffffff`,`font-family|.back p`:`Muli`,`margin|.back p`:`inherit inherit 30px inherit`},`button`:{`font-family|.flipper .back a.button`:`Open Sans`,`font-size|.flipper .back a.button`:`15px`,`text-transform|.flipper .back a.button`:`capitalize`,`color|.flipper .back a.button`:`#00247e`,`background-color|.flipper .back a.button`:`#ffffff`,`color|.flipper .back a.button:hover`:`#ffffff`,`background-color|.flipper .back a.button:hover`:`#00247e`,`border-radius|.flipper .back a.button`:`5px 5px 5px 5px`,`padding|.flipper .back a.button`:`8px 25px 8px 25px`},`boxes`:{`background|.back`:`eyJjb2xvciI6IiMwYzVhZGIiLCJsaW5lYXJHcmFkaWVudCI6WyJyZ2JhKDEyLCA5MCwgMjE5LCAwLjkyKSJdLCJpbWFnZSI6IiVTSVRFX1VSTCUvd3AtYWRtaW4vYWRtaW4tYWpheC5waHA/YWN0aW9uPWtjX2dldF90aHVtYm4mdHlwZT1maWx0ZXJfdXJsJmlkPSUyRndwLWNvbnRlbnQlMkZ1cGxvYWRzJTJGMjAxOSUyRjEwJTJGZmVhdHVyNC0zNzB4MjkwLmpwZyIsInBvc2l0aW9uIjoiY2VudGVyIGNlbnRlciIsInNpemUiOiJjb3ZlciIsInJlcGVhdCI6Im5vLXJlcGVhdCIsImF0dGFjaG1lbnQiOiJzY3JvbGwiLCJhZHZhbmNlZCI6MX0=`,`border|.back`:`1px solid #0c5adb`,`border-radius|.back`:`7px 7px 7px 7px`,`padding|.back`:`11px inherit inherit inherit`}}}}" b_show_button="yes" b_text_on_button="Read more"][/kc_column_inner][kc_column_inner width="33.33%" _id="906906″ css_custom="{`kc-css`:{`767`:{`box`:{`display|`:`block`}},`999`:{`box`:{`display|`:`none`}},`any`:{`box`:{`margin|`:`inherit inherit 30px inherit`}}}}" col_in_class="third_block"][kc_flip_box show_icon="yes" icon="sl-social-skype" title="Social Marketing " description="IFBvcmVtIGFzdW0gbW9sb3Igc2l0IGFtZXQsIGNvbnNlY3RldHVyIGFkaXBpc2NpbmcgZG8gbWl1c21vZCB0ZW1wb3Iu" b_show_icon="__empty__" b_title="Digital Services" b_description="IFBvcmVtIGFzdW0gbW9sb3Igc2l0IGFtZXQsIGNvbnNlY3RldHVyIGFkaXBpc2NpbmcgZG8gbWl1c21vZCB0ZW1wb3Iu" _id="452639″ direction="vertical" css_custom_front="{`kc-css`:{`any`:{`icon`:{`color|.front i`:`#0c5adb`,`font-size|.front i`:`40px`,`margin|.front i`:`4px inherit inherit inherit`},`title`:{`font-family|.front h3`:`Muli`,`font-size|.front h3`:`23px`,`font-weight|.front h3`:`700`,`text-transform|.front h3`:`capitalize`,`margin|.front h3`:`15px inherit 10px inherit`},`desc`:{`font-family|.front p`:`Muli`},`boxes`:{`background|.front`:`eyJjb2xvciI6InJnYmEoMjU1LCAyNTUsIDI1NSwgMCkiLCJsaW5lYXJHcmFkaWVudCI6WyIiXSwiaW1hZ2UiOiJub25lIiwicG9zaXRpb24iOiIwJSAwJSIsInNpemUiOiJhdXRvIiwicmVwZWF0IjoicmVwZWF0IiwiYXR0YWNobWVudCI6InNjcm9sbCIsImFkdmFuY2VkIjowfQ==`,`border|.front`:`1px solid #0c5adb`,`border-radius|.front`:`7px 7px 7px 7px`}}}}" css_custom_back="{`kc-css`:{`any`:{`icon`:{`color|.back i`:`#ffffff`},`title`:{`color|.back h3`:`#ffffff`,`font-family|.back h3`:`Muli`,`font-size|.back h3`:`23px`,`font-weight|.back h3`:`700`,`text-transform|.back h3`:`capitalize`},`desc`:{`color|.back p`:`#ffffff`,`font-family|.back p`:`Muli`,`margin|.back p`:`inherit inherit 30px inherit`},`button`:{`font-family|.flipper .back a.button`:`Open Sans`,`font-size|.flipper .back a.button`:`15px`,`text-transform|.flipper .back a.button`:`capitalize`,`color|.flipper .back a.button`:`#00247e`,`background-color|.flipper .back a.button`:`#ffffff`,`color|.flipper .back a.button:hover`:`#ffffff`,`background-color|.flipper .back a.button:hover`:`#00247e`,`border-radius|.flipper .back a.button`:`5px 5px 5px 5px`,`padding|.flipper .back a.button`:`8px 25px 8px 25px`},`boxes`:{`background|.back`:`eyJjb2xvciI6IiMwYzVhZGIiLCJsaW5lYXJHcmFkaWVudCI6WyJyZ2JhKDEyLCA5MCwgMjE5LCAwLjkyKSJdLCJpbWFnZSI6IiVTSVRFX1VSTCUvd3AtYWRtaW4vYWRtaW4tYWpheC5waHA/YWN0aW9uPWtjX2dldF90aHVtYm4mdHlwZT1maWx0ZXJfdXJsJmlkPSUyRndwLWNvbnRlbnQlMkZ1cGxvYWRzJTJGMjAxOSUyRjEwJTJGZmVhdHVyZTMuanBnIiwicG9zaXRpb24iOiJjZW50ZXIgY2VudGVyIiwic2l6ZSI6ImNvdmVyIiwicmVwZWF0Ijoibm8tcmVwZWF0IiwiYXR0YWNobWVudCI6InNjcm9sbCIsImFkdmFuY2VkIjoxfQ==`,`border|.back`:`1px solid #0c5adb`,`border-radius|.back`:`7px 7px 7px 7px`,`padding|.back`:`11px inherit inherit inherit`}}}}" b_show_button="yes" b_text_on_button="Read more"][/kc_column_inner][/kc_row_inner][kc_spacing height="70px" _id="200822″][/kc_column][/kc_row][kc_row _id="252005″ cols_gap="{`kc-css`:{`any`:{`group`:{`gap|.kc_column`:`0px`}}}}" use_container="no" force="__empty__" css_custom="{`kc-css`:{`any`:{`background`:{`background|`:`eyJjb2xvciI6InRyYW5zcGFyZW50IiwibGluZWFyR3JhZGllbnQiOlsiIl0sImltYWdlIjoibm9uZSIsInBvc2l0aW9uIjoiMCUgMCUiLCJzaXplIjoiYXV0byIsInJlcGVhdCI6InJlcGVhdCIsImF0dGFjaG1lbnQiOiJzY3JvbGwiLCJhZHZhbmNlZCI6MH0=`}}}}"][kc_column width="12/12″ video_mute="no" _id="320122″][kc_row_inner _id="161551″ cols_gap="{`kc-css`:{`any`:{`group`:{`gap|:gt:.kc_column_inner, :gt:div:gt:.kc_column_inner`:`0px`}}}}"][kc_column_inner width="50%" _id="84366″ css_custom="{`kc-css`:{`767`:{`box`:{`padding|`:`inherit 30px inherit inherit`}},`999`:{`box`:{`padding|`:`inherit inherit inherit 30px`}},`any`:{`background`:{`background|`:`eyJjb2xvciI6IiMyZDJkMmQiLCJsaW5lYXJHcmFkaWVudCI6WyIiXSwiaW1hZ2UiOiJub25lIiwicG9zaXRpb24iOiIwJSAwJSIsInNpemUiOiJhdXRvIiwicmVwZWF0IjoicmVwZWF0IiwiYXR0YWNobWVudCI6InNjcm9sbCIsImFkdmFuY2VkIjowfQ==`},`box`:{`padding|`:`85px 50px 55px 300px`}}}}" col_in_class="about_choose_us"][kc_row_inner# column_align="middle" video_mute="no" _id="370320″][kc_column_inner# width="100%" _id="104467″ css_custom="{`kc-css`:{`any`:{`box`:{`padding|`:`inherit 30px inherit inherit`}}}}"]
Why Choose Us
We Provide world class
IT Solution Service
__empty__
__empty__
[kc_column_text _id="238807″ css_custom="{`kc-css`:{`any`:{`typography`:{`color|,p`:`#ffffff`,`font-family|,p`:`Muli`,`font-size|,p`:`19px`,`line-height|,p`:`26px`,`font-weight|,p`:`500`},`box`:{`padding|`:`inherit inherit 25px inherit`,`margin|p`:`10px inherit inherit inherit`}}}}"]
Contrary to popular belief, Lorem Ipsum is not simply and  random text. It has roots in a piece of classical
[/kc_column_text][kc_accordion _id="822424″ css_custom="{`kc-css`:{`any`:{`header`:{`font-family|.kc_accordion_header, .kc_accordion_header :gt: a`:`Muli`,`font-size|.kc_accordion_header, .kc_accordion_header :gt: a`:`18px`,`font-size|.kc_accordion_header a i`:`15px`,`color|.kc_accordion_header a i`:`#ffffff`,`padding|.kc_accordion_header a i`:`inherit 10px inherit inherit`,`color|.kc_accordion_header a`:`#ffffff`,`font-weight|.kc_accordion_header a`:`700`,`color|.ui-icon`:`#ffffff`,`background-color|.kc_accordion_header`:`#393939`,`border|.kc_accordion_header`:`0px solid #393939`},`hover`:{`border|.kc_accordion_header`:`0px solid #ffffff`},`body`:{`border|.kc_accordion_content`:`0px solid #ffffff`,`padding|.kc-panel-body`:`inherit inherit 0px inherit`}}}}"][kc_accordion_tab title="Best IT solution provider" _id="274856″ icon_option="yes" icon="sl-check"][kc_column_text _id="776802″ css_custom="{`kc-css`:{`any`:{`typography`:{`color|,p`:`#cccccc`,`font-family|,p`:`Open Sans`}}}}"]
There are many variations of passages of Lorem Ipsum available, but the majority have suffered alteration in some form, by injected humour, or randomised words which
[/kc_column_text][/kc_accordion_tab][kc_accordion_tab title="Experienced Engineers" _id="83587″ icon_option="yes" icon="sl-check"][kc_column_text _id="392722″ css_custom="{`kc-css`:{`any`:{`typography`:{`color|,p`:`#cccccc`,`font-family|,p`:`Open Sans`}}}}"]
There are many variations of passages of Lorem Ipsum available, but the majority have suffered alteration in some form, by injected humour, or randomised words which
[/kc_column_text][/kc_accordion_tab][kc_accordion_tab title="Internet Of Things" _id="335966″ icon_option="yes" icon="sl-check"][kc_column_text _id="768292″ css_custom="{`kc-css`:{`any`:{`typography`:{`color|,p`:`#cccccc`,`font-family|,p`:`Open Sans`}}}}"]
There are many variations of passages of Lorem Ipsum available, but the majority have suffered alteration in some form, by injected humour, or randomised words which
[/kc_column_text][/kc_accordion_tab][/kc_accordion][/kc_column_inner#][/kc_row_inner#][/kc_column_inner][kc_column_inner width="50%" _id="281557″ css_custom="{`kc-css`:{`any`:{`box`:{`padding|`:`44px inherit inherit inherit`}}}}" col_in_class="about_choose_us2″]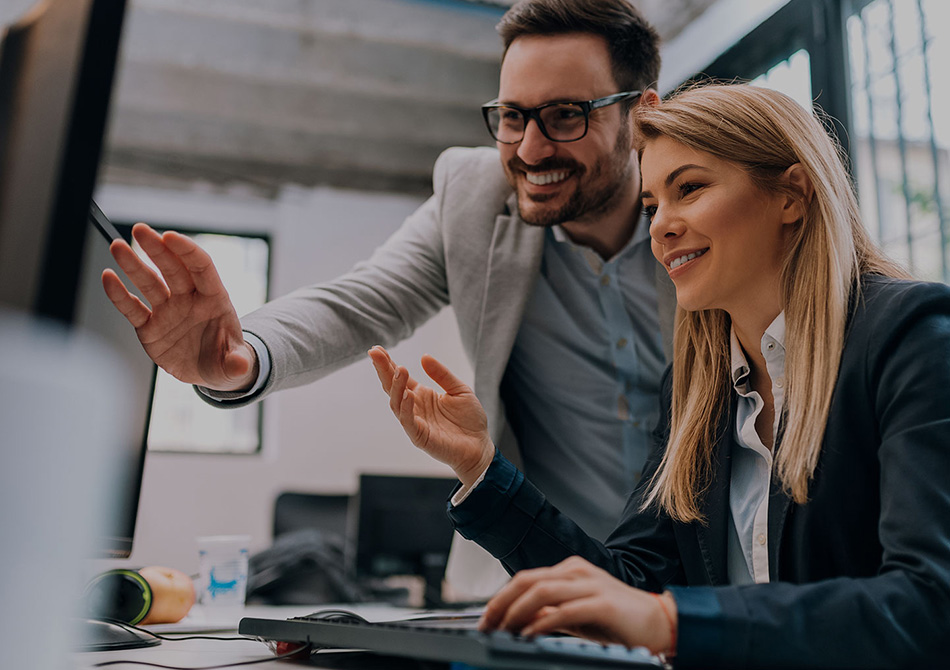 [/kc_column_inner][/kc_row_inner][/kc_column][/kc_row][kc_row _id="909286″ cols_gap="{`kc-css`:{}}" use_container="yes" force="__empty__" css_custom="{`kc-css`:{`any`:{`background`:{`background|`:`eyJjb2xvciI6InRyYW5zcGFyZW50IiwibGluZWFyR3JhZGllbnQiOlsiIl0sImltYWdlIjoibm9uZSIsInBvc2l0aW9uIjoiMCUgMCUiLCJzaXplIjoiYXV0byIsInJlcGVhdCI6InJlcGVhdCIsImF0dGFjaG1lbnQiOiJzY3JvbGwiLCJhZHZhbmNlZCI6MH0=`}}}}"][kc_column width="12/12″ video_mute="no" _id="636935″][kc_spacing height="85px" _id="989472″][kc_row_inner column_align="middle" video_mute="no" _id="615940″][kc_column_inner width="100%" _id="54780″]
PRICING AND PLAN
Choose Your Best Plan
__empty__
__empty__
__empty__
[/kc_column_inner][/kc_row_inner][kc_spacing height="52px" _id="295871″][/kc_column][/kc_row][kc_row _id="694279″][kc_column width="12/12″ video_mute="no" _id="465545″][kc_row_inner column_align="middle" video_mute="no" _id="750671″][kc_column_inner width="33.33%" _id="280474″]
MzAgZGF5cyB0cmlhbCBGZWF0dXJlcw0KU3luY2VkIHRvIGNsb3VkIGRhdGFiYXNlDQoxMCBob3VycyBvZiBzdXBwb3J0DQpTb2NpYWwgbWVkaWEgaW50ZWdyYXRpb24NClVubGltaXRlZCBGZWF0dXJlcw==
[/kc_column_inner][kc_column_inner width="33.33%" _id="510704″]
MzAgZGF5cyB0cmlhbCBGZWF0dXJlcw0KU3luY2VkIHRvIGNsb3VkIGRhdGFiYXNlDQoxMCBob3VycyBvZiBzdXBwb3J0DQpTb2NpYWwgbWVkaWEgaW50ZWdyYXRpb24NClVubGltaXRlZCBGZWF0dXJlcw==
[/kc_column_inner][kc_column_inner width="33.33%" _id="98817″]
MzAgZGF5cyB0cmlhbCBGZWF0dXJlcw0KU3luY2VkIHRvIGNsb3VkIGRhdGFiYXNlDQoxMCBob3VycyBvZiBzdXBwb3J0DQpTb2NpYWwgbWVkaWEgaW50ZWdyYXRpb24NClVubGltaXRlZCBGZWF0dXJlcw==
[/kc_column_inner][/kc_row_inner][kc_spacing height="70px" _id="195832″][/kc_column][/kc_row][kc_row cols_gap="{`kc-css`:{}}" use_container="yes" force="__empty__" css_custom="{`kc-css`:{`any`:{`background`:{`background|`:`eyJjb2xvciI6InRyYW5zcGFyZW50IiwibGluZWFyR3JhZGllbnQiOlsicmdiYSgwLCAwLCAwLCAwLjU1KSJdLCJpbWFnZSI6IiVTSVRFX1VSTCUvd3AtYWRtaW4vYWRtaW4tYWpheC5waHA/YWN0aW9uPWtjX2dldF90aHVtYm4mdHlwZT1maWx0ZXJfdXJsJmlkPSUyRndwLWNvbnRlbnQlMkZ1cGxvYWRzJTJGMjAxOSUyRjEwJTJGc2xpZGVyMDIuanBnIiwicG9zaXRpb24iOiJ0b3AgcmlnaHQiLCJzaXplIjoiY292ZXIiLCJyZXBlYXQiOiJuby1yZXBlYXQiLCJhdHRhY2htZW50Ijoic2Nyb2xsIiwiYWR2YW5jZWQiOjF9`}}}}" _id="454895″][kc_column width="12/12″ video_mute="no" _id="513150″][kc_spacing height="84px" _id="912148″][kc_row_inner column_align="middle" video_mute="no" _id="858956″][kc_column_inner width="100%" _id="433889″]
+880 013 143 206
To make requests for the further information
[/kc_column_inner][/kc_row_inner][kc_spacing height="100px" _id="392948″][/kc_column][/kc_row][kc_row _id="558641″ cols_gap="{`kc-css`:{}}" use_container="yes" force="__empty__" css_custom="{`kc-css`:{`any`:{`background`:{`background|`:`eyJjb2xvciI6InRyYW5zcGFyZW50IiwibGluZWFyR3JhZGllbnQiOlsiIl0sImltYWdlIjoibm9uZSIsInBvc2l0aW9uIjoiMCUgMCUiLCJzaXplIjoiYXV0byIsInJlcGVhdCI6InJlcGVhdCIsImF0dGFjaG1lbnQiOiJzY3JvbGwiLCJhZHZhbmNlZCI6MH0=`}}}}"][kc_column width="12/12″ video_mute="no" _id="842852″][kc_spacing height="85px" _id="576232″][kc_row_inner column_align="middle" video_mute="no" _id="943940″][kc_column_inner width="100%" _id="810952″]
Testimonial
What Says
Our Happy Clients
__empty__
__empty__
[/kc_column_inner][/kc_row_inner][/kc_column][/kc_row][kc_row _id="613072″][kc_column width="12/12″ video_mute="no" _id="263952″][kc_row_inner column_align="middle" video_mute="no" _id="684982″][kc_column_inner width="100%" _id="291099″]
Cashin Telecommunications installed our new phones for, they are cheaper than paying standard landline. They have been extremely helpful to us as a service provider. When we needed additional help with adding more lines to our mobile phones, they got back to us straight away. Diligent workers.

Maeve Mulgrew
Director - C & A Build and Civil
I have had phone system upgrades/relocation's by Cashin Telecommunications 3 times over the past 20 years and the service is always exceptional. The latest 3CX solution is brilliant. Peter and his team are absolute professionals and I would highly recommend them to deal with

Ivan Smyth
Owner - Twoomey Audio Visual
Cashin Telecommunications were excellent to deal with. Everything was done when they said it would be, which is nice this day and age. Service was excellent at all times and price was very competitive with whats out there. Highly recommended.

Paul Murray
Director - Zhivago
[/kc_column_inner][/kc_row_inner][kc_spacing height="100px" _id="615033″][/kc_column][/kc_row][kc_row cols_gap="{`kc-css`:{}}" use_container="yes" force="__empty__" _id="385610″ css_custom="{`kc-css`:{`any`:{`background`:{`background|`:`eyJjb2xvciI6IiNlZmYyZjciLCJsaW5lYXJHcmFkaWVudCI6WyIiXSwiaW1hZ2UiOiJub25lIiwicG9zaXRpb24iOiIwJSAwJSIsInNpemUiOiJhdXRvIiwicmVwZWF0IjoicmVwZWF0IiwiYXR0YWNobWVudCI6InNjcm9sbCIsImFkdmFuY2VkIjowfQ==`}}}}"][kc_column width="12/12″ video_mute="no" _id="622440″][kc_spacing height="90px" _id="740925″][kc_row_inner column_align="middle" video_mute="no" _id="186437″][kc_column_inner width="100%" _id="542841″]





[/kc_column_inner][/kc_row_inner][kc_spacing height="60px" _id="455373″][/kc_column][/kc_row]